Italy 2015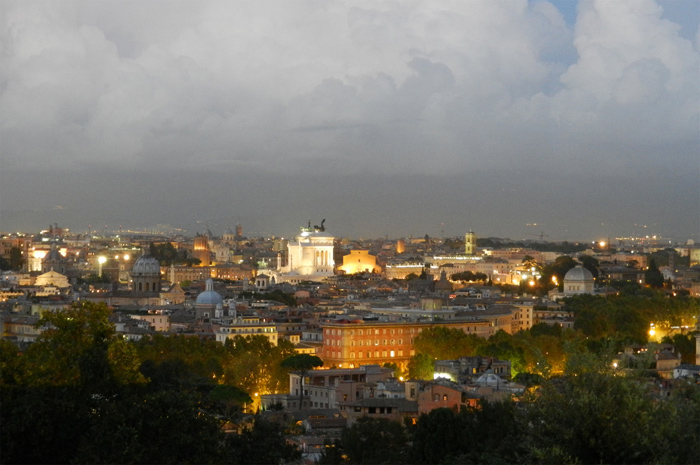 Landed in Rome in mid-September, a good time to visit this magnificent city.


Andrea Vettoretti and his wife Alice run the Festival Internazionale delle Due Cittá. Andrea is a good friend, and I wrote the piece "Yamour" for him.


Life is sometimes hard there. We were forced to smoke good Italian cigars in the evening, and sometimes even to drink calvados.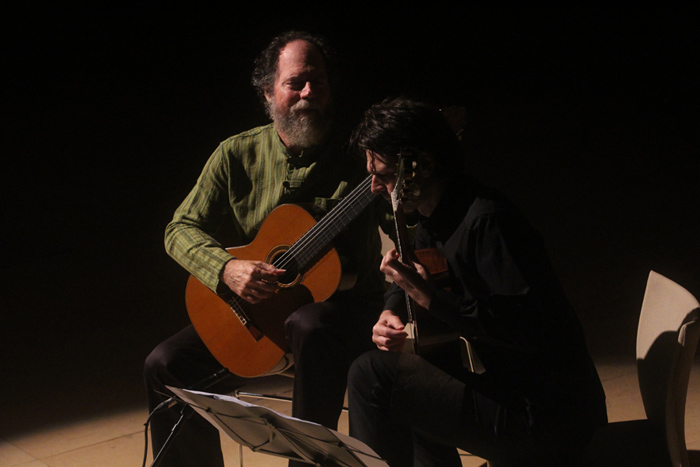 Andrea and I shared the concert in Rome, each playing solo for half of the concert. At the end we came out together and played my duet Sanzen-in.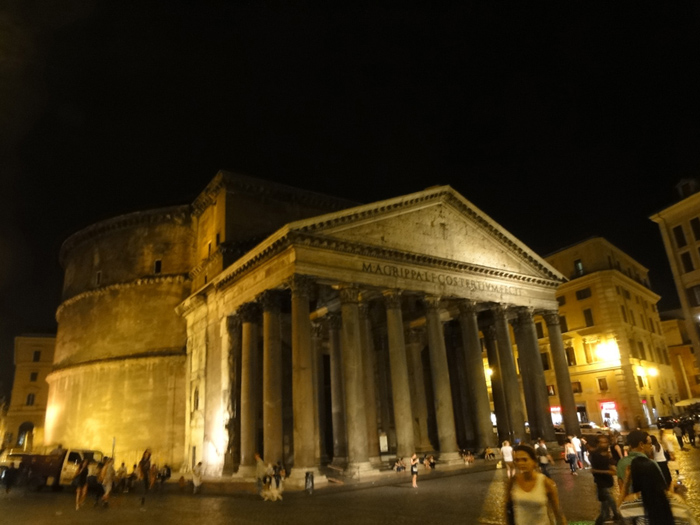 And after we went to the ancient part of the city, walking by the Pantheon on our way to get late-night gelato.


Augustin Wiedemann and Kosho played a great concert in Treviso, the second city in Due Cittá. With Augustin, the red flowers over my head make me look a bit devilish, and Kosho on the right seems to be enjoying his pasta and wine very much.


Treviso is a very beautiful city, perhaps less known because of the historical shadow cast by nearby Venice. But Treviso is one of my favorite cities in Europe.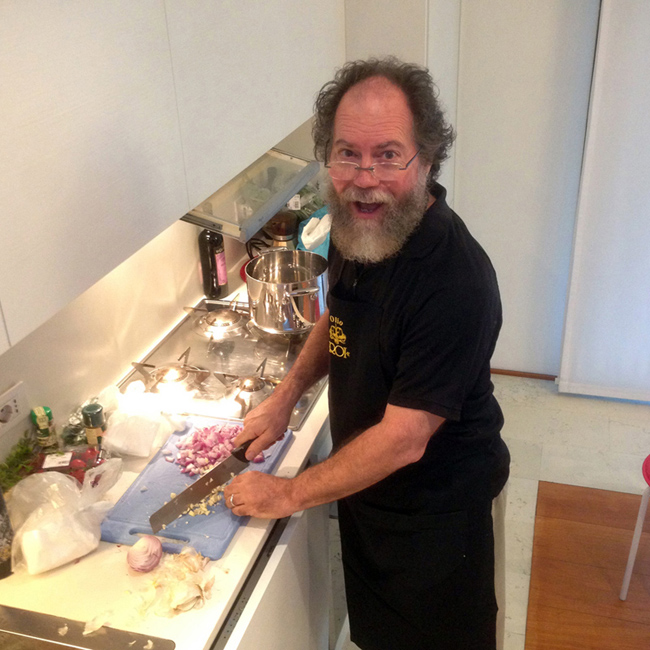 Cooking for the Italians - I love to cook but was quite nervous to cook for my friends here, where the food is simply the best in Europe. I also learned that cumino is NOT cumin, but caraway seeds . . . smell the spice before you use it.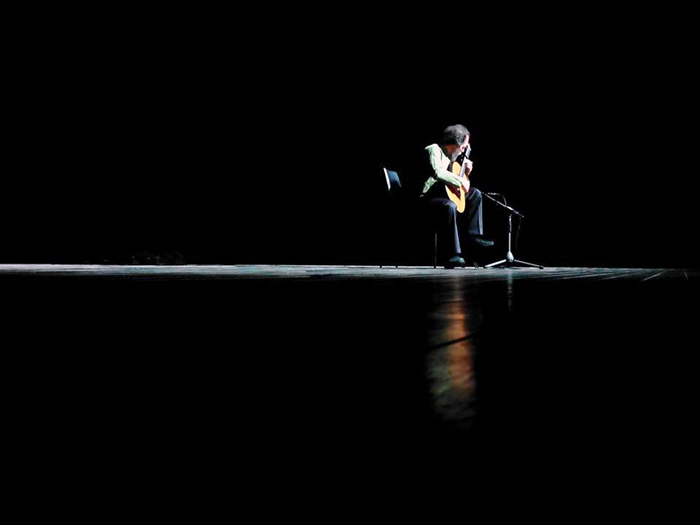 Concert in San Doná, neighbor city of Treviso, at a brand new concert hall. Only the second guitar concert there, the first was Andrea filming his video 'Rain' based on the piece Yamour that I wrote for him.


Rosy and Alessandro, Andrea's parents, had me over to their house every day for lunch. And Rosy is the quintessential Italian Mama, her cooking is simply beautiful. Their hospitality was as wonderful as the food. And one evening Luca brought out his new instrument, called a Hang. It has a magical sound, and we jammed for a while - guitar and hang is a great combination.


A day in Venice - guided by Marisol and Laura. Venice is one of the most unique cities on earth, and always a pleasure to wander the streets and canals.
In the evening the light reflects on the buildings from the water, a poetic effect of illumination that is unmatched anywhere else.